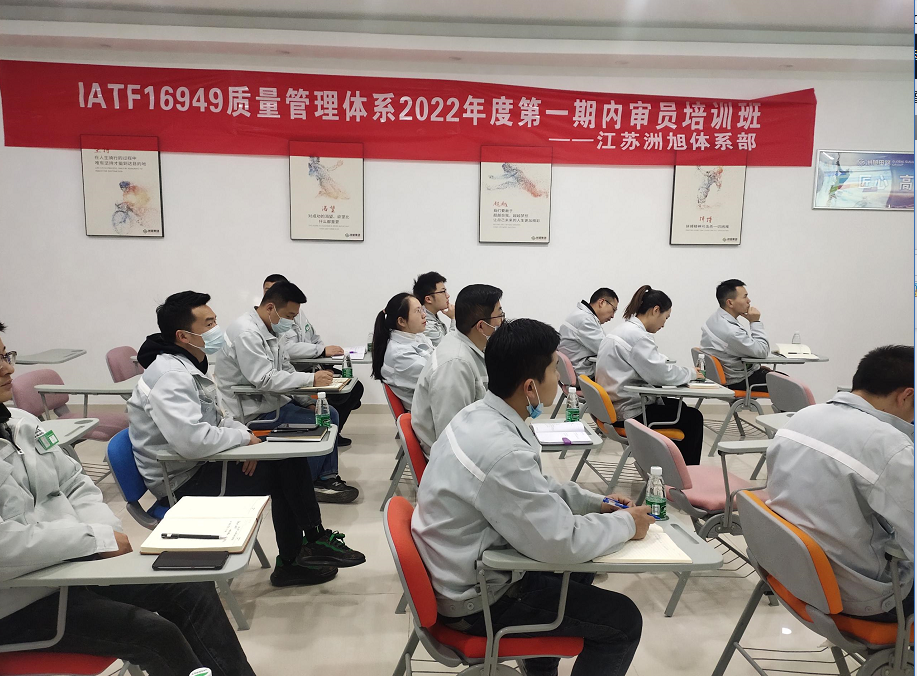 On March 15th, the company organized IATF16949 quality management system training
First of all, it introduces the IATF (International Automotive Task Force) International Automobile Working Group, a specialized organization established by the world's major automobile manufacturers and associations in 1996, as well as the latest development status and the current pass rate of the new version of the system, and there are major problems.
The new version of the system emphasizes safety management and risk analysis. Its implementation is conducive to promoting the improvement of enterprise management level, improving customer satisfaction with their products or services, and helping enterprises achieve the goal of continuous improvement.
Among them, the management process of planning, implementation, inspection and continuous improvement, referred to as PDCA, is widely used in all aspects of management work.
In a series of projects including product management, human resource management, safety management, cost management, market management, and process management included in quality management, the establishment and operation of any management system is closely related to the PDCA management process.
In this management cycle chain, the four links are interdependent and interact with each other to form an effective mechanism, which fully exerts its own effects in the links related to management.
The IATF169492016 quality management system tells the enterprise not only the requirements of each process of the quality management system, but also proposes and stipulates many effective and feasible control procedures and methods, such as quality pre-planning, measurement system analysis, production parts approval procedures, etc., reasonable The use of these methods can effectively improve work efficiency and enhance the combat effectiveness of the enterprise; at the same time, it is beneficial for all employees of the enterprise to focus on customers and meet customer requirements for quality.