Many well-known institutions subscribe, Kexiang shares raise nearly 1 billion yuan to invest in PCB field
On the evening of April 13, Kexiang announced that the company issued 51,701,308,000 shares to 16 investors at a price of RMB 19.29 per share, raising a total of RMB 997.3 million.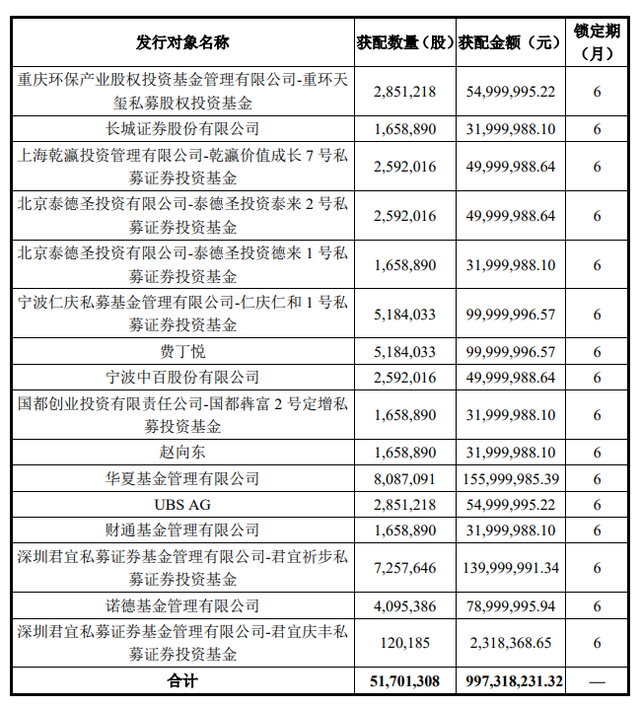 Among them, there are many well-known investment institutions such as UBSAG, Huaxia Fund, Caitong Fund, Nordic Fund and Great Wall Securities subscribed. In addition, Ningbo Zhongbai and other industrial capital are also listed among them.
According to the announcement, the funds raised will be invested in the Jiangxi Kexiang printed circuit board and semiconductor construction project (Phase II) for the production of high-density interconnect boards (HDI) and multilayer boards for new energy vehicles. This type of PCB products are mainly used in new energy vehicles, consumer electronics, communications and industrial control and other related fields.
Earlier, Kexiang has mentioned in the announcement that the main body of the project is Jiangxi Kexiang Electronic Technology Co. After the project is completed and reaches production, it will have an annual production capacity of 1 million square meters of HDI boards and 600,000 square meters of multilayer boards for new energy vehicles on top of the existing one.
Kexiang said that after the fund raising, the company will further increase the percentage of HDI board and multilayer board shipments, optimize the product structure, meet the iterative demand for PCB products in applications such as new energy vehicles, consumer electronics, industrial control, cloud computing and high performance servers, and thus enhance the supply of high value-added products and increase the market share.